Posts Tagged Christmas Town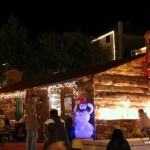 This year, Christmas town, and by the program is much richer than in previous years. So, other than the house of Santa Claus this year we introduced a Library Christmas and Christmas movies. In the home of Santa Claus and the children this year with Santa and other animators try to make the highest card in the hope of knocking down last year's record of 70 meters.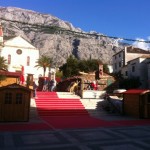 On the feast of St. Nicholas 06.Prosinca 2011e Makarska on Kačićevo square open traditional Christmas town. The Log Cabin will be organized in a number of entertainment events, workshops, making the biggest Christmas card with a wide range of food and drink, crafts, Christmas decorations ... Christmas atmosphere will spice kilometers decorative lighting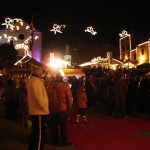 Makarska is 06.12.2010. on St.. Nicholas on Kačićevo Square officially opened Christmas town. The whole square and the buildings that surround it are decorated with five miles decorative lighting, and everything is in the right festive atmosphere.