Why book apartment on Makarska-online.net:

Value for money

lowest price for taxi transfers from airport Zadar, Split and Dubrovnik.

Lastminute offer of accommodation and transfers

Best prices of excursion and fun activities (islands excursions, rafting, rent-a-speed boat etc.)

The best indicator of service quality are satisfied guests, you can read their travel reviews on our website.

We are local Makarska agency, which knows this area best and we can offer you the most comprehensive and accurate information which you need for your pleasant vacation in Makarska Riviera, travellers choose our services when:
Travellers want a unique experience rather than standard one-size-fits-all package.
Travellers want to visit sights, restaurants, cafes, and shops only a local would know about.
Travellers want to re-visit a familiar destination but see it in a new way.
Travellers want a deeper level of experience than is offered in a standard package.
Travellers want to be inspired by someone with passion and expertise.
Travellers want a trip tailored and flexible, one that matches their specific interests.
For completely safe reservation we offer you possibility of deposit payment for accommodation, if you want to be sure that your apartment will wait for you in reserved period this solution is the best for you.

In case that you cancel reservation 30 days before arrival date, we will return deposit to you if we make another reservation for canceled accommodation.

For all your comments, questions, suggestions or maybe remarks, we are here 24h a day for you.

How to book apartment ?

1. send enquery with details: number of persons, date of arrival, date of departure, what kind of apartment you would like

2. you will receive our answer with offer and price in max few hours

3. if you desided to book exact apartment write your contact info, address, mobile phone number by email

4. we send you details for deposit payment, 20% to bank account or paypal or western union

5. after you make payment please inform us and send bank receipt by email

6. when we receive your payment we will send you reservation confirmation to your email

7. remaining amount you pay on day of arrival to apartment
e-mail:

makarska.online@gmail.com
Travel agency:
Maris Travel Makarska
Obrt za turizam Maris Travel
ID: HR-AB-21-17010403661
Adress: Kažimira Ljubića 8, 21300 Makarska
OIB: 21560852475

info tel, what's up, viber:

+385 98 920 5334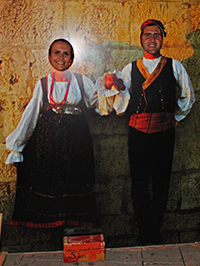 Follow us on Facebook:
www.facebook.com/makarskaonline.net
We are looking for partners in foreign travel agencies so feel free to contact us for cooperation!

If you are interested in addvertising on our website or for any type of cooperation, feel free to contact us by email. We are looking for partners.