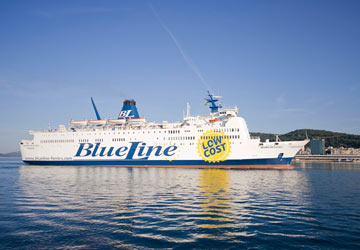 English:
Winter ended so new ferry lines start to operate between Ancona and Split. Jadrolinija sails through whole year and Blue Line ferry starts at April 10. with ferry Regina della pace. During the preseason Blue Line will coordinate their departures with Italian shipping company SNAV schedule, and that way either one or another will sail practically every day. In July and August there will be daily departures by Blue Line or Jadrolinija. With so many often lines it is great to use it for weekend trips from Italy to Croatia or vice versa. Most of Italians are expected traditionaly in August for their Ferragosto vacation also on Makarska Riviera destinations. Besides Split port, Dubrovnik port will also have ferry lines with Bari port in Italy. If you are coming to Makarska Riviera from Italy, we recommend accommodation and best Makarska tourist services on link.
Italiano:
Vele di nuovo traghetto Blue Line da e per Ancona
Inverno finito così nuove linee di traghetto cominciano a operare tra Ancona e Spalato. Jadrolinija naviga attraverso tutto l'anno e partenze dei traghetti Blue Line al 10 aprile. con il traghetto Regina della pace. Durante la preseason Blue Line si coordinerà le partenze con l'italiano orari SNAV compagnia di spedizioni, e in questo modo uno o un altro navigherà praticamente ogni giorno. In luglio e agosto ci saranno partenze giornaliere da Blue Line o Jadrolinija. Con così tanti spesso linee è ottimo da utilizzare per viaggi di fine settimana da Italia a Croazia o viceversa. La maggior parte degli italiani sono attesi tradizionalmente nel mese di agosto per le loro vacanze Ferragosto anche sulle destinazioni riviera di Makarska. Oltre porto di Spalato, Dubrovnik porto avrà anche linee di traghetto con porto di Bari in Italia. Se venite a Makarska Riviera da Italia, si consiglia di alloggi ed i migliori servizi turistici Makarska sul link.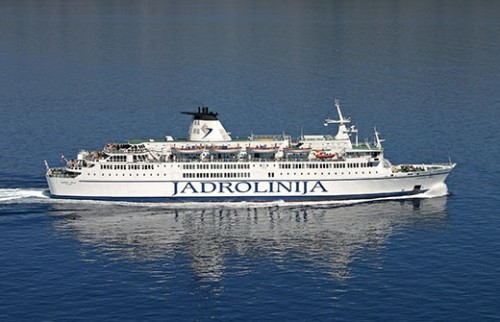 Hrvatski:
Blue Line trajekti opet plove prema i iz Ancone
Zima je završila tako da nove trajektne linije počinju s radom između Ancone i Splita. Jadrolinija plovi kroz cijelu godinu, Blue Line sa svojim trajektnim linijama počinje  10. Travnja  brodom Regina della Pace. Tijekom predsezone Blue Line će koordinirati svoje polaske s talijanskom brodarskom tvrtkom SNAV i na taj način bilo jedan ili drugi će ploviti gotovo svaki dan. U srpnju i kolovozu dnevne polaske imati će i Blue Line i Jadrolinija. S toliko čestih linija  moguće je ih je iskoristiti za vikend izlete iz Italije u Hrvatsku ili obrnuto. Većina Talijana se očekuje tradicionalno u kolovozu za njihov Ferragosto odmor pa tako također i na Makarskoj rivijeri. Osim splitske luke, luka Dubrovnik će također imati trajektne veze s lukom Bari u Italiji. Ako dolazite na Makarsku Rivijeru iz Italije, preporučujemo smještaj i najbolje turističke usluge u Makarskoj na linku.