Archive for category Priroda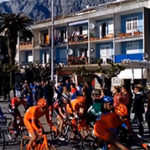 Spring is great time for bicyclism so we are honoured that famous bicycle race will take place in Makarska Riviera and Biokovo area. Men's cycling race will be held April 17. – April 22. in different parts of Croatia, through 6 stages, route 1000 kilometers long.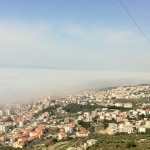 U četvrtak 22.03.2012. spustila se gusta magla iznad Makarske, prekrila je cijelu obalu i bajkovito se uvukla na makarsku rivu, u ulice i trgove. Ovaj za Makarsko područje prirodni fenomen prekrio je more od obale sve do Brača i Hvara što je zadavalo teškoće trajektu pri pristanku u luku zbog smanjene vidljivosti.